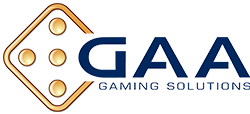 Since 50 years G.A.A. manufactures and distributes a wide range of products well known in our branch for their quality and play-appeal.
Wiser for its experience in operating the bingo and gaming equipment, G.A.A. helps its customers to make the right choice.
As a company G.A.A. is , consequently flexible on a human level, reactive, and very adaptable to any circumstances and requirements from his customers.
The products proposed by G.A.A. are destined for Belgian Market (Class I, II, III, IV) and for all International Markets. Our Spare Parts department is the most complete of Belgium.
Do not hesitate to contact us to ask for any information or to make a request. We'll answer you with a personalized offer adapted to your needs.
---